Particle Size Instrument MICRON
(PSI-200, PSI-300)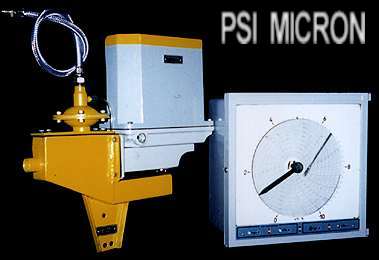 I, Victor Pidorich, present here the modern technology of continuous automatic measurement of particle sizes in products of grinding for processing of mineral wealth's.
This technology is the Russian invention made by myself in home conditions at 1963, and I responsibly I declare, that any organization to it of the ratio has not.
In that time I worked in North Caucasian designer office "Tsvetmetavtomatika" (Vladikavkaz, Russia) and orally, without any agreements has granted possibility of this organization to use my invention to diversification and opening up new technologies.
The method of direct contact measurement of particle sizes and device for its realization offered by me, which I have denominated the MICRON, are my intellectual property protected by the patents, publications and dissertation.
But, the new technologies representing value have plagiarists too. Here I wish publicly to confirm the copyrights and by this act to deprive the Finnish company OUTOKUMPU Mintec of undeserved authority. Since 1991 this company makes and realizes worldwide PSI MICRON created by me as the own invention PSI-200.
It is a long story like a crime pulp, in which you will clear up. Here I bring true documented facts only.